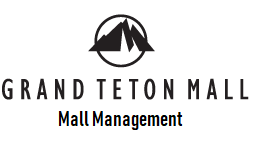 Job Opportunity at Mall Management in Grand Teton Mall
Mall Management
Contact:
Lisa Gibson
+1-208-204-9453
National company seeking Part-Time janitorial service worker at Grand Teton Mall in Idaho Falls.
Weekend required
8-26 hours per week depending on availability
Responsibilities: Keeping public use areas, restrooms, vendors amenities, & mall common areas clean and tidy regularly throughout the shifts.
Must be reliable, self-motivated, able to multi-task and prioritize.
AM & PM shifts available
Previous janitorial experience a plus but not required.
Applicants must be able to pass a criminal background check and drug test.
EOE
Job type: Part-Time
Salary: $9.50 p/hour
Apply online at www.globalmgtsolutions.com or pick up an application in the management office.